What to pack for the Language Summer Camp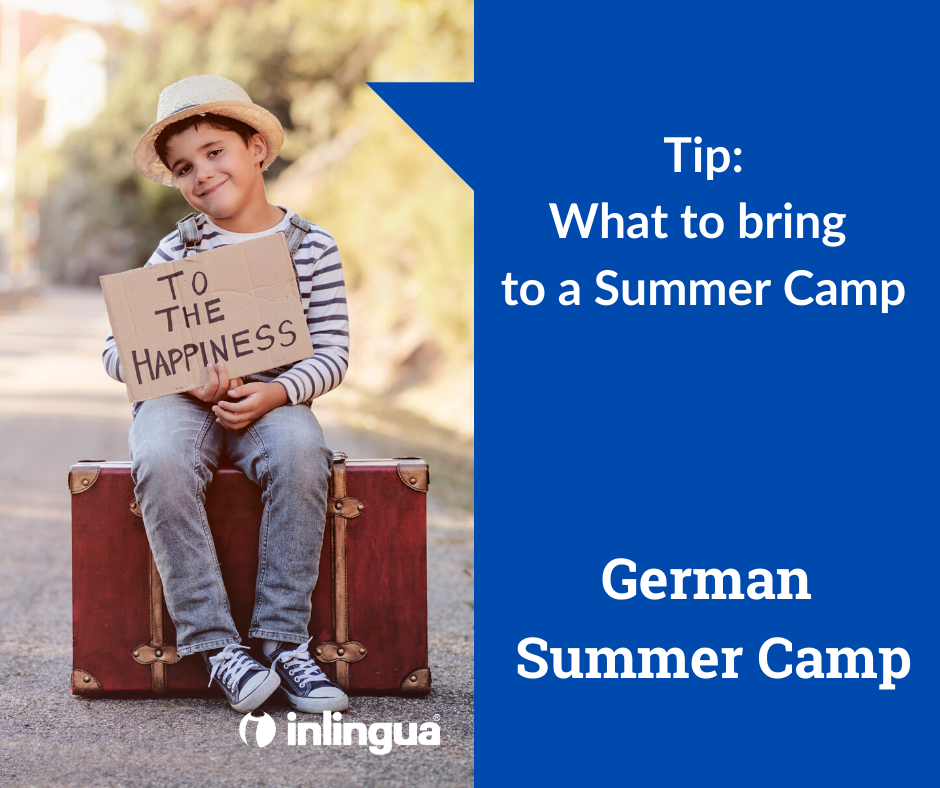 The last months were quite stressful for us at inlingua with the COVID-19 lock-down because we did not know if we could run our popular language summer camp this year. Now that situation is really good in Tirol, so preparations are underway.
Keep in mind:
Don't wait until the last minute to pack. You may need some items you do not have at home right. Check the camp policy to know what will be provided for the children and what not, such as bed linen, snacks, …
Remember to check policy for any prohibited items. Make sure to label everything! Not only clothes, but also personal items and gadgets.
You might even make a checklist for your child which will help him or her to make sure everything is in the luggage before heading back home.
Thoughts on packing:
In addition to main the luggage, prepare a backpack that your child will use on excursions. It does not need to be big, but it should allow for a water bottle, a cap, some sunscreen, and a light jacket.
Comfortable clothes are important. Adapt the amount of clothes to the length of the stay and add a few extras just in case. In the mountains, weather can be quite unpredictable, so having layers and a combination of long and short sleeves will give your kid flexibility.
Toiletry: toothbrush, toothpaste, shampoo, body wash, deodorant, a hairbrush or a comb and any other items they use in their daily routine.
High protection sun cream (very important in the hot sunny days) and a cooling after-sun cream in case they "forget" to use the blocker.
Insect repellent and insect bite remedies
A durable toiletry bag to keep everything organised. There are some really cool ones that can be hanged on a hook that will allow the children to take what they need and put it back without leaving everything on the floor or on a wet surface
Pocket money. Usually children will not any money in the camp, but they may want to buy some souvenirs or the odd drink or snack. Check the camp rules and plan accordingly
A bag for dirty laundry. You really don't want your kid to have his dirties all around the place
Once you have signed up for the inlingua camp, you will receive a long packing list, in order for you to remember all the important items to bring.
Are the bags full and ready? Then the only thing that is left to pack is your child's good mood along with sense of adventure. Exciting experiences await them at inlingua's Summer Camp. We look forward to seeing your child there!
inlingua runs yearly Summer Camps near Innsbruck for children 9 to 14. For dates, location and other details visit the inlingua Summer Camps website or call +43 512 56 20 31