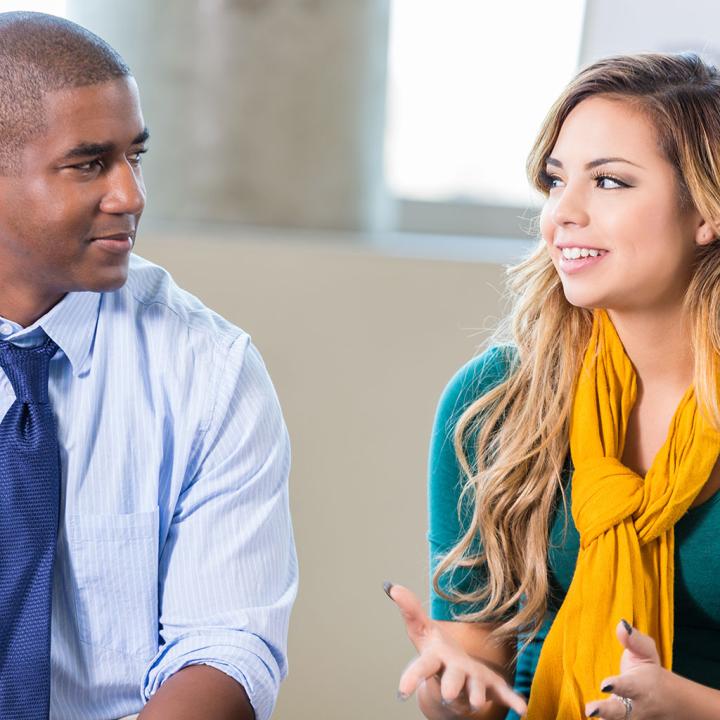 inlingua
50 Years experience.
50 Years of foreign languages.
The successful mix for efficient language learning
Nowadays, learning a language has to be efficient, sustainable and fast. Many people know language learning through their school experience, commonly from theory to practice. Translating in thought, memorizing vocabulary, searching for grammatical explanations. Speaking is often forced to fall by the wayside, and it is only abroad that you notice that what you have learned is theoretically good, but can be practically useless. With a class size of 15 to 20 students, it is hardly possible to do it differently.
Efficient, sustainable and fast learning languages
Inlingua's approach is practical – talk, talk, talk! Learn the language, how you learnt your own native language. Discover something new every day, apply it immediately, get better through mistakes and experience success. The inlingua direct method makes this possible, together with the professional and human skills of the educationally trained native speakers and the didactic resources of the numerous inlingua learning materials. The icing on the cake: only one-to-one training or small groups: that's learning with inlingua.
Language learning made easy at inlingua
Feel free to contact us!